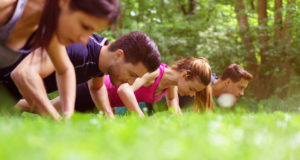 Boost your metabolism while strengthening muscles and improving your cardiovascular fitness. This 45 minute Total Body Conditioning workout is an intense circuit-style workout which utilises a combination of strength training exercises with anaerobic conditioning drills, with very little rest in between.
---
Get stronger. Get leaner. It's fast, furious and fun
We run our sessions term by term, however you can join anytime!
Term 1 2018 begins
Saturday 10th February/Wednesday 14th February
For beginners – advanced (we offer all levels)
Have you registered for Fit Squad?